Luke Johnson talks exclusively to the Business Sale Report
If anyone knows a thing or two about buying and selling businesses for profit it is Luke Johnson, a serial entrepreneur who has owned and directed around 20 businesses ranging from restaurants to recruitment, dentistry and retailing.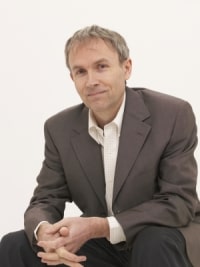 Luke Johnson
His big break came in 1993 when he bought Pizza Express with partner Hugh Osmond for £15m, after making a living running a tiny software enterprise and pub business. At that time the UK was coming out of a recession and the restaurant market was growing steadily, sites were available and demand was on the increase. Johnson grew the pizza chain from 12 to 250 restaurants and drove its share price from 40p to more than 900p resulting in the business gaining a market capitalisation of over £500m.
After selling the business in 1999, he set up his own private equity firm Risk Capital Partners in 2000, pooling his resources with various partners. Its impressive portfolio of investments currently includes the Belgo, Strada and Giraffe restaurants and high-end café Patisserie Valerie, to name a few. It previously boasted The Ivy and Le Caprice, two of the most fashionable eateries in London, before the company later sold them for £90m. Other businesses that have contributed to the firm's healthy £200m profit a year have included Integrated Dental Holdings, the largest chain of dental surgeries in the UK, which was sold for over £100m and a chain of Riva Bingo clubs sold for £30m.
Yet with the recession impacting heavily on the buy and sell market, Johnson says that now, more than ever, is the time to use conservative assumptions, rigorously test those assumptions about future projections for profits and do plenty of homework. "These are difficult times of epic reckoning," he says, "that will take a considerable period of time for the market to recover and for confidence to return." Investment stalled in much the same way. Receiverships also increased during this period."
Since buying Borders, one of the largest bookshop chains in Britain, in 2007, Johnson admits it has been a lot tougher to turn the business around than he originally planned. "We didn't anticipate that we would be suffering the worst recession for half a century," he says. "It has been hard work. There are a number of serious shorter and longer-term threats on the rise for business people that will make the coming period pretty challenging. We have rising unemployment, public finances are in a mess and there's a bit of a backlash against capitalism so there's a risk of higher taxes and regulation."
Yet despite the recession, Johnson has continued to add to his portfolio, admittedly driven by opportunism, inquisitiveness and his desire to diversify. Earlier this year he bought Baker and Spice, a high-end London based niche deli and bakery, after it fell into administration. Its owners had accumulated debts, which Johnson attributes to an over-investment in a costly new central bakery, issues with one of its properties and employing too many staff. Since taking the reins Johnson has tightened costs behind the scenes by reducing the central and kitchen costs, its top-heavy staff, and scrapped plans to open the central bakery, which he saw as an "unnecessary extravagance". Following its purchase by Johnson, the business has emerged as a more profitable and commercially run business that now has revenues of around £3.5m a year.
"I am always looking at new possibilities and actively pursue deals to buy established companies and niche businesses that have distinguishing characteristics that in the ideal world would be a market leader." Though there are no hard and fast rules to buying or selling a business, Johnson prefers businesses that don't require endless capital expenditure, that are not overly technical and are easy to understand. He uses gut instinct, clear judgement, due diligence and a careful consideration of individual circumstances when carefully cherry picking businesses. "Some businesses you immediately sense are a bad bet, he says, "and others you can feel intuitively are a very inclining opportunity indeed."
"When buying a business you can't get too emotionally involved, you need to look at the economics and the hard facts. Sometimes you have to cut your losses and take painful decisions about re-structuring it but it's a practical affair and about dealing with the realities of life. Businesses that don't work die and good businesses are few and far in between. "One wants profitable cash generated businesses that will grow," he explains, "are well managed and have a significant market share with distinctive products or services that have defendable barriers to entry with either patent protection, intellectual property or other regulatory reasons why they can maintain their margins." But while now is a better time to buy than sell due to the amount of debt around for buyers to fund and purchase, whether it is actually a good time yet to buy depends on the particular situation that you are looking at, says Johnson. "It has been such a difficult business to predict in 2009," he says, "and so people are unsure about budgets and projected revenues for this year's forecast."
"There are obviously some bargains to be had, but I don't think things are screamingly cheap given the prospects." His advice is to buyers is to be very thorough when it comes to analysis of any deal, use the best advisers you can afford and spend as much time as you possibly can on checking every detail yourself. "Don't just rely on verbal assurances from the vendor," he says, "take references on the people you are dealing with and indeed customers and try and understand the competitor situation very well."
When approaching vendors Johnson says cold calling occasionally works but more often than not the ideal situation is to meet vendors socially or through a common contact. "A decent founder will want to make sure their business goes to a good home and see that their employees are looked after and the business is not dismantled," he says. "If the vendor remains involved then clearly you've got to have an aligned interest and a business plan that you can both buy into, so it pays to get to know each other better."
Johnson never takes his eye off the ball when selling a business and stresses the importance of actively running the business until the day that the cheque clears. "You must not assume that any deal will necessarily complete because buyers are finding it difficult to raise the money, people are being very tentative about committing and a lot of transactions are not being consummated," he says. "Generally speaking trade buyers are good purchasers of a business. I think in the immediate future trade buyers are going to be the most important source of deal disposals. Though in some cases it makes more sense to sell to private equity."
With his finger readily on the pulse, Johnson predicts that hot investments over the next year or two will be online retailing, clean energy and bargain basement hunting in the property sector. But he says it is crucial to get reliable and experienced lawyers and accountants who are familiar with the kind of transaction you are dealing with, who take a commercial approach and charge sensibly. "I like lawyers who are more than just legal experts and the same goes for accountants," he says. "They need to be commercial and look at the big picture and review whether it is a contract that you should be willing to sign or whether it is not sufficiently in your interest but one worth negotiating."
While banks, in theory, are often a good source of finance, whether they are currently open to business is debatable, says Johnson. Instead, he recommends angel investors as a good source worth exploring depending on the size of the deal, so long as you are prepared to dilute your interest in the business. "A lot of people feel they are getting zero return on their money and so are looking for alternative investments," he says, "despite the fact that it's obviously more risky than putting cash on a deposit. People feel they might as well pump a bit of it in a start-up, an early stager or a private business."
Johnson does not hide his frustration with government interference, the "evils of red tape" and the increasing taxes restricting our growth. So if Johnson was in government for a day and could change any policy on red tape, what would it be? "I would relieve all smaller companies of the bulk of all employment legislation," he says. "They need to be encouraged to hire because they create most new jobs and without their efforts we will not cure the scourge of unemployment. Thus they need every incentive to take new staff on." he has had with Encanta, buying a business out of administration is "fraught with difficulties". "There is no point in buying a business which is simply going to go bust again," he says.
Share this article