Entrepreneurs tell us about their experiences of buying distressed companies
When Highbury House Communications, the North London-based publisher of many well-known newsstand magazines, finally limped into administration in early 2006, it had total net debts of £29.5m. Much of this had been ratcheted up by overly ambitious executives who overvalued acquisitions including Paragon Communications and underestimated the potential costs involved in launching new media products. In its terminal stage, one-time Sun editor and media hard man Kelvin Mackenizie took over the helm, allegedly sinking some £1.5m of his own money into the company. But after three months he walked away, admitting defeat. It seemed that this business was a complete 'basket case'.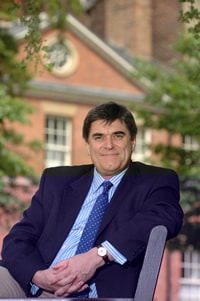 Peter Harkness
Yet, following its purchase by Peter Harkness and his business partner Owen Davies, out of this shipwreck has emerged a smaller, more flexible company that in its latest annual figures turned in a healthy £1m profit from a stable of just ten small magazines and a web business.
Peter Harkness (above), the chairman of what is now called myhobbystore.com but started out as Encanta Media, says his and business partner Owen Davies' success in turning around the business lay partly in being aware of what they were good at. "Quite a few people had had a go at trying to turn around Highbury House," he says, "and hadn't succeeded. I wouldn't pretend to be able to edit the Sun or run a TV station, but after 43 years I know the publishing industry inside out."
What he and Davies were interested in was the small, "specialist interest" magazines, which Highbury House produced. The pair, both of whom had a strong track record in the media, had been specifically seeking out such magazines, which Harkness says are a much safer bet than more general consumer magazines.
These magazines, typified by Model Engineering, Woodworking, and Patchwork Quilting are not exactly household names, although they do occasionally appear on "Have I Got News For You" as the guest publication. But what they do represent is a safe and reliable business, not least because such magazines have a far more reliable subscription base than other more general titles.
Only 30 per cent of the income coming into myhobbystore.com comes from advertisers. "Some of our readers would rather have had their eyes plucked out than miss a single issue" says Harkness. "We have readers who have literally subscribed for decades. That compares with an average subscription life of a general consumer magazine which is much closer to three or four years."
Left unencumbered by loss-making titles, which had dragged down Highbury House, and with the specialist magazines making a significant contribution to profit, the company set up an e-commerce website where readers could buy some of what is featured in the magazines. Harkness says all the advertisers have stayed, as have the existing editors. After another merger and demerger Endless, the private equity company that had funded the original acquisition, was able to exit the business and make a satisfactory return.
The potential to make good returns by buying distressed businesses persuaded Simon Elliot, then a director of Duchy Catering, to make a bid for Hopkinson Catering in 2007. The business, based in Leamington Spa, was in administration, but Elliot could see that this was largely down to a £1m tax bill. Looking back, he thinks the chairman, brought in by the husband and wife owners, had too many other interests to keep a sufficiently close eye on what the recently appointed finance director was up to. In fact he had his fingers in the till, and was subsequently charged with fraud.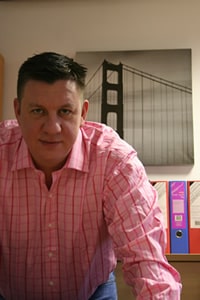 Simon Elliot
The company had substantial and long-term contracts not just with schools and colleges around the country (including a 30-school, seven-year contract in Liverpool) but also contracts with blue-chip companies like Audi and Mitsubishi. It was just the kind of £14m company his £4m company was looking to reverse into, and Elliot says he could easily see the attractions of buying such a company in such a situation. "You can purchase such a business for relatively little equity," he says.
Duchy subsequently bought out of receivership all 40 contracts belonging to Hopkinson, and much of the plant and machinery. It also took on all 800 staff, with the only lay-offs coming about through natural wastage. Both Elliot and Harkness came across their target companies through careful research. Harkness says he "used to spend hours and hours downloading files from Companies House", and Duchy's successful bid came after two previous potential mergers had fallen by the wayside.
Sometimes it might be that an entrepreneur just gets a great feeling about a business and that's what happened with Stuart Wilde, who in February this year took over Wetherby-based Luxury Bathe. A director of bus company Blazefield for 25 years until it was successfully sold on three years ago, Stuart was in the middle of a home renovation project when he heard his favourite supplier had gone under. As Stuart was relatively cash rich thanks to being near the end of his earn-out period, he says at 52 he had 'itchy feet'. He jumped at the chance to buy the company, even though he had no experience in bathrooms or in retail.
"I did question my sanity for a couple of minutes," he says, "but I felt there was a good business there, and the main reason it had gone into administration was because the previous owners had spent £750,000 doing up the showroom without thinking about cashflow."
He says he sees the business, now renamed Bathing Design Studio, as a "long-term cash plan". He has already expanded the warehouse and improved the front floor space.
But what do our successful buyers think are the main lessons they have learned from their experience?
The first is the need to move fast: Wilde says he was able to produce a bid for the company in just 24 hours. "Some other players did come in with a higher price," he says, "but much later."
Part and parcel of this is having all your funds ready to go. Harkness says buying a distressed company, particularly one in administration, is a bit like buying a house at an auction. Stuart Wilde says you simply won't have time to go through the kind of "controlled process" he had become used to while making acquisitions at Blazefield. While you probably won't have time to do much due diligence, you will still have to have researched the subject.
Harkness says funders do not expect themselves to be experts in the sectors they invest in. "They require assurance from you." Particularly if the target company is in administration, you may need outside expert advice in telling you how to proceed. Elliot worked with Harrogate-based turnaround specialist Tony Armitage, who he says "understood what the administrators were looking for".
"The other buyers all wanted the company's debtor book included in the deal," he says, "but we knew that an administrator will almost always want to hang onto that. Tony also understood that they wanted as much cash as possible - the other deals all involved some kind of deferral." Wilde says one significant party he managed to find and get on his side in his 24-hour preparation was the landlord - an important consideration, as it was a leasehold property, and he was able to negotiate a new lease.
While distressed companies may seem cheap at the outset, you almost always have to invest more in them post-deal. Harkness says working capital was a key consideration for him in acquiring Encanta. "On most of these magazines you are only getting money from subscriptions once a year," he says, "so when we took it over what had already come in for that year was retained by the administrator. We realised we would have to provide working capital to get us through. In the end we put around £5.5m into the business."
You need to be prepared to come across some nasty surprises too. Elliot says there were a few with Hopkinson Catering. "In desperation, the previous owners had signed a contract with a group of nursing homes that just could not be made profitable," he says. "You also need to identify any loss-making parts of the business as soon as possible."
But most of all you need to identify those businesses which, no matter what you bring to them, are just never going to come alive again. Harkness says that, notwithstanding the success he has had with Encanta, buying a business out of administration is "fraught with difficulties". "There is no point in buying a business which is simply going to go bust again," he says.
Share this article