Going from minority stakeholder to owner
We look at Fairstone Financial Management's 'Downstream Buy-Out' acquisition strategy
In recent months, BSR have
reported on
Fairstone Financial Management
completing the acquisitions
of several advisory businesses in which it had held a minority stake.
This is far from a new strategy for Fairstone. In fact, it has been acquiring stakes as small as 5 per cent in many businesses for around a decade, but lately it's increased the rate at which it completes full acquisitions of these businesses.
How does the 'downstream buy-out' model work?
Fairstone's 'model' involves becoming a minority stakeholder in a suitable advisory firm, then integrating it with proprietary systems and supporting it from a compliance and funding perspective. It does this while offering incentives to boost profits and recurring income. Once this is achieved, Fairstone completes the acquisition deal to become the new owner.
It might appear odd at first, but Fairstone's acquisition strategy is aimed at companies "that do not want to sell today".
Lee Hartley, Fairstone's CEO, says that they want to work with firms that have the appetite to grow their profitability and client base, but don't necessarily have the tools, cash or resources to do so themselves.
The downstream buy-out model offers business principals the opportunity to optimise the capital value of their firm while also securing attractive ongoing earnings at no detriment to their clients, advisers or staff. For both parties, the model reduces integration risk and minimises disruption after the sale.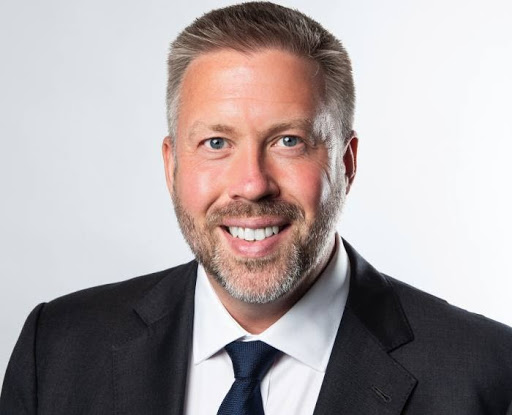 Fairstone CEO Lee Hartley
Despite 2020's challenges, Fairstone has had another tremendous year to date, completing five full acquisitions by the end of May. In 2019 it acquired eight firms after successfully deploying the same model.
To get an idea of how this model works in practice, we should take a look at some of Fairstone's latest acquisitions.
Brantwood Financial Planning
Huddersfield-based Brantwood is a specialist in retirement planning, as well as tax and inheritance planning. It has a fee income of £650,000 and boasts assets under management totaling some £140 million. With two advisors, two support staff and 140 clients, Brantwood represents another significant deal for Fairstone.
Lee Hartley explained that Brantwood shared Fairstone's "client-centric ethos and their focus on quality and first-class service is exactly what we are looking for in a business". The structure of their downstream buy-out DBO programme ensures Fairstone partners with firms with an appetite to grow and develop.
Paul Dickinson, who heads up Brantwood, said the deal would allow his firm to spend more time helping clients as a result of Fairstone's compliance and regulatory support.
He added: "Like us, Fairstone holds corporate chartered status and we were attracted to their genuine independence and the fact that we would not be shoe-horned into centralised investment strategies or higher charging structures for clients."
Octagon Wealth Management
Octagon was first brought into Fairstone's DBO strategy in 2017 and by the end of 2019, the deal was complete. During the period over which Fairstone acted as a minority stakeholder, it fully integrated the customer facing elements of Octagon Wealth Management with a proprietary system.
This meant that by the time the transition period was complete, Octagon was already operating with the Fairstone system for all back office functions, as well as compliance and customer acquisition. Ensuring a large part of the integration is already running smoothly before the buyout is completed significantly increases the chances of success post-deal.
What makes a business 'suitable' for Fairstone?
Fundamentally, Fairstone is looking for advisory firms that are keen to grow and that have principals who want to retain some involvement post-deal. They
told PwC
that, although there are upwards of 2,000 firms on their radar, they usually identify those with between £500,000 and £3 million in annual revenues. These are usually younger firms that lack some of the tools they need to reach their growth potential without Fairstone's support. It prefers businesses that can demonstrate consistent organic growth of circa 5 per cent a year.
Fairstone aims to 'agree' to acquire between ten and twelve of these firms each year, and will usually keep them under their wing for between two and three years before completing the buyout. By then, these high-potential advisory businesses have boosted their profits and revenues to become a much more attractive takeover proposition for Fairstone's considerable PE investors. During this integration period, either party can pull out of the deal if they are not happy with the acquisition.
Hartley talks a lot about integration, as this seems to be one of the main objectives in the DBO model. If you target the right businesses with the right people - and, therefore, the capacity to grow - you can increase your chances of successfully pulling off a lucrative takeover.
What is the impact of coronavirus?
According to Hartley, coronavirus hasn't slowed the pace of acquisitions down. In fact the current crisis has just helped illuminate which firms are operationally agile. "Our shopping list definitely has a couple more check-boxes added to it," Hartley says.
A firm's performance in these tough and different market conditions says a lot about its resilience and agility. If the firm has solid underlying earnings and its operations and technology are sound, then this should translate into better than average performance through the crisis.
How well does this model work?
In 2019 Fairstone announced that its entire acquired portfolio of businesses outperformed revenue profit and growth expectations by around 15 per cent.
Fairstone stated: 'Our unique DBO programme is continuing to yield exceptional results, with a significant number of high-quality wealth management firms being onboarded and coming through to full acquisition.'
It also expects to continue to deploy the downstream buy-out model as we emerge from the unique economic challenges remaining in 2020. Hartley says that, despite the challenges, the business is positioned well to continue with its planned DBO model at the rate it forecast before the pandemic struck.
Fairstone's
latest growth statement
showed a 10 per cent increase in customer numbers over six months, with funds under management growing by £500 million and gross fee income increasing by £3 million.
The downstream buy-out model is proving highly effective for Fairstone, which is one of the largest players in the business. IFAs looking to maximise their growth potential and who are open to collaborating in a proven strategy may benefit from keeping their minds open to such a deal.
More generally, buyers across a number of industries would benefit from taking inspiration from Fairstone, by seeking out targets that are highly aligned to their own growth aspirations and business culture. Its 'invest now, buy later' model could be adapted to a number of different acquisition situations. Particularly where the buyer has the means to support the target in reaching its growth potential before the deal is completed.
And there is the slight rub - imitators will need to finance the initial investments with their own cash unless they have very understanding investors who have the patience to sit out several years before seeing a return. Early stage investors will need to be comfortable with the firm taking minority stakes without handcuffs. Of course, once a track record is established, investors will be much less reticent to back the strategy.
Share this article